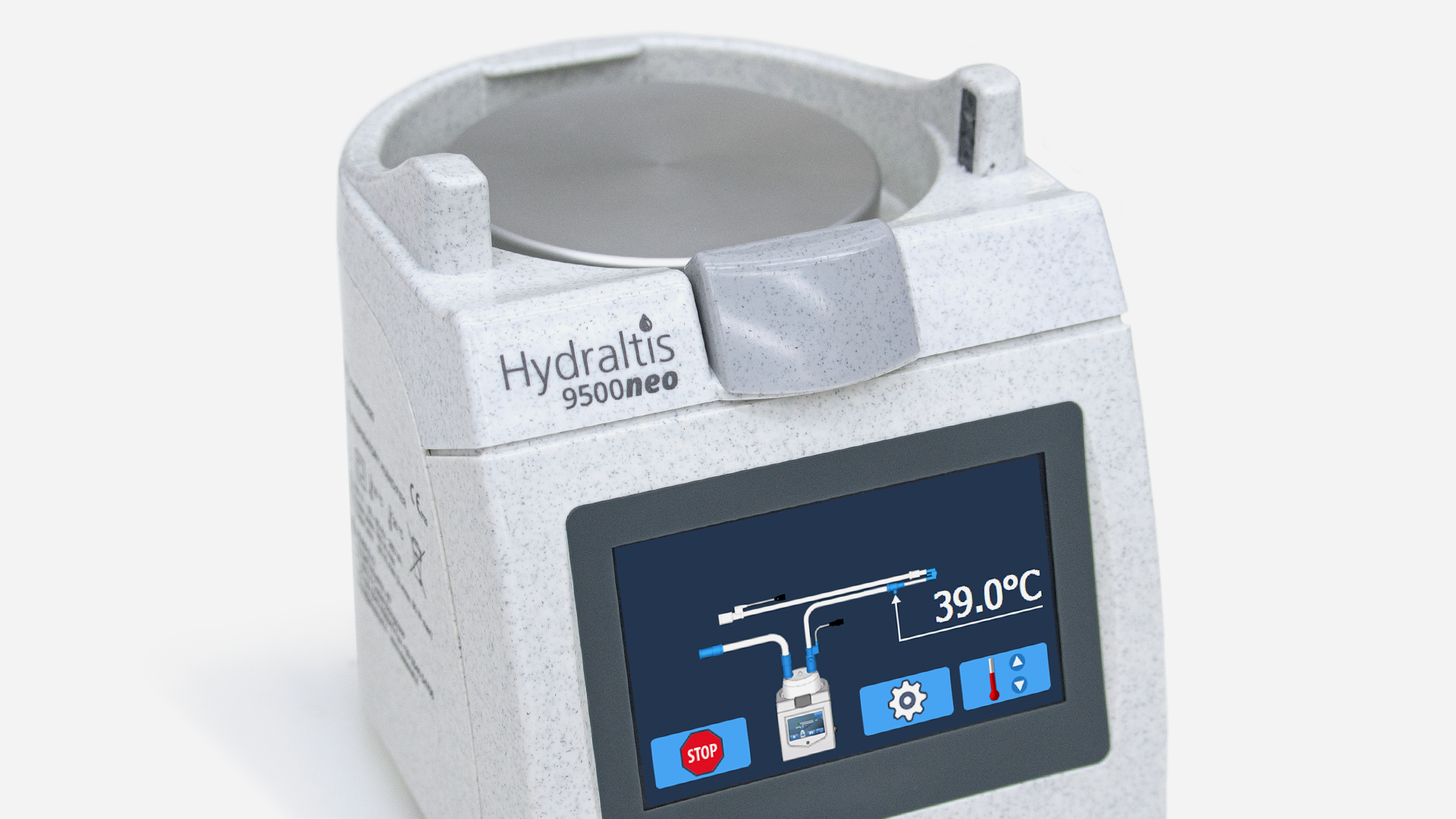 A new choice in active humidification
Humidification and warming of inspired gas during mechanical ventilation are essential in the neonate. Adequate inspired gas temperatures are associated with a lower incidence of pneumothorax and a decreased severity of chronic lung disease in ventilated very low birth weight infants.
Critically ill neonates are commonly managed in incubators or on radiant warmers, and the delivered gas is exposed to two different temperatures, room temperature and the temperature in the incubator or under the radiant warmer.
Hydraltis 9500neo has been designed to meet the specific needs of the Neonatologists.
Hydraltis 9500neo offers a simple and precise temperature and power control that optimises patient therapy, comfort, and safety regardless of changing ambient conditions.
Audible and visible alarms warn only when operator intervention is needed.
Most modern ventilators have sophisticated patient breath recognition and triggering systems.
Hydraltis 9500neo respiratory humidifier and DEAS complete line of unique heated breathing systems compliment and enhance neonatal ventilators.
User friendly interface for better patient care
Hydraltis 9500neo is simple and easy to learn.
The user friendly multilanguage interface can be accessed directly through a clear and large touchscreen LCD display that provides access to all functions and all the information needed at a glance.